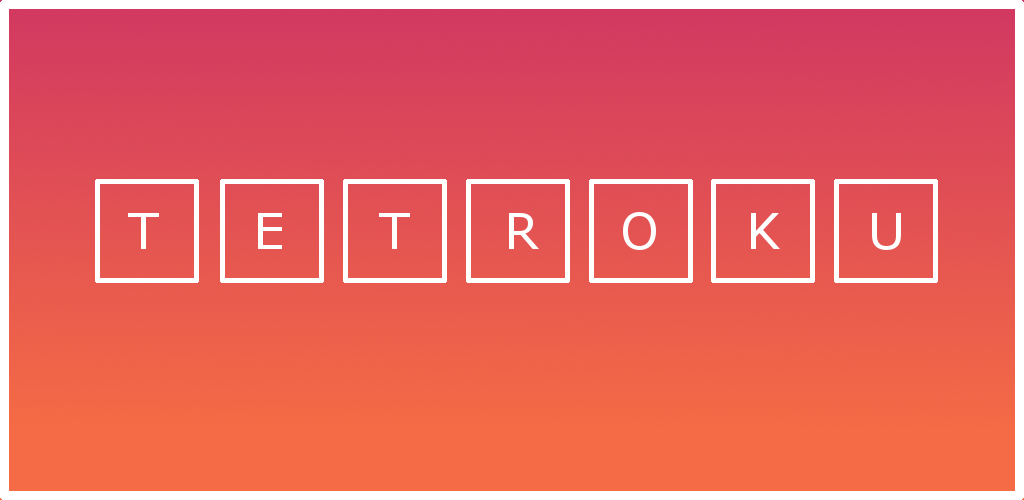 Tetroku
Tetroku is a puzzle game born from the fusion of two puzzle games.

It's a small puzzle game that will entertain and drive you crazy at the same time.
Play now with unusual dynamics for a puzzle game and have fun climbing the leaderboard. Show your skills in this fantastic puzzle game.
Try it and have fun with your friends in this amazing challenge.

Soon also available for pc..💻
Available on